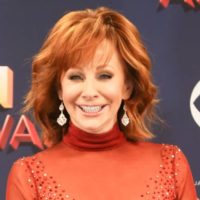 Reba McEntire is set to release a new triple album boxed set titled 'Revived Remixed Revisited' on Oct. 8, featuring updates of many of her classic hits.
The latest project from McEntire has her teaming with producer Dave Cobb (known for his work with Chris Stapleton, Sturgill Simpson and more) on the "Revisited" segment of the project. The "Remixed" portion features several producers' work on reinventing some of McEntire's classics. Black female remixer Lafemmebear will share a remix of Reba's 2001 hit "I'm A Survivor," while Dave Audé revamps McEntire's 1991 hit "Fancy." Tracy Young, known for crafting several Madonna remixes, reimagines McEntire's 2010 hit "Turn on the Radio." McEntire will also team up with Dolly Parton on a new version of McEntire's 1993 classic "Does He Love You" (Linda Davis was McEntire's duet partner on the original).
Revived Remixed Revisited is available now for pre-order.
Editorial credit: Debby Wong / Shutterstock.com